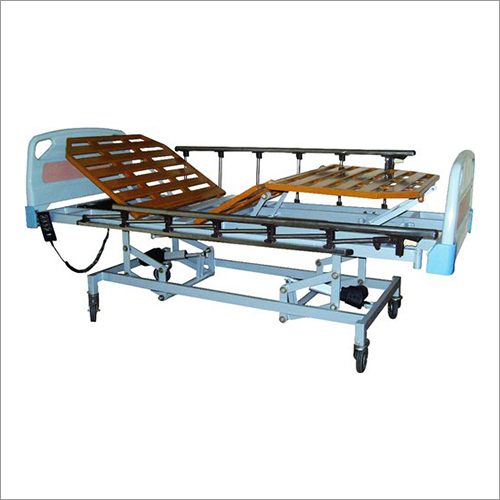 Electric ICU Bed
Price And Quantity
Product Specifications
Product Description
Electric ICU Bed manufactured and supplied by Consopharma Plus presents is a versatile and fully mechanized ICU bed that allows the obstetrician and patients to feel convenience & comfort during the processes of delivery, parturition, labor, and recovery stage. The chair position can be adjusted as per the need so as to provide absolute protection to the patient. Electric ICU Bed is proffered with a back section adjustment, controlled height adjustment and tilt adjustment. Due to the aforesaid features, the work efficiency of nurses is increased. Foot bows and the detachable head provisions ensure a soothing look and high flexibility. The safety side rails and corner PU buffers are offered to provide protection from impact and eliminate the risk of damage in handling. Easy fixing of the heavy duty saline stand is possible in all four locations.
Specifications :-
Ventilated trappeze type bed surface.
All four movements operated by wired remote.
Backrest movement 80o
Trendelenburg movement 12o
Collapsible railings.
Buffers at four corners 150 mm dia, 4 heavy duty wheels, 2 with stopper.